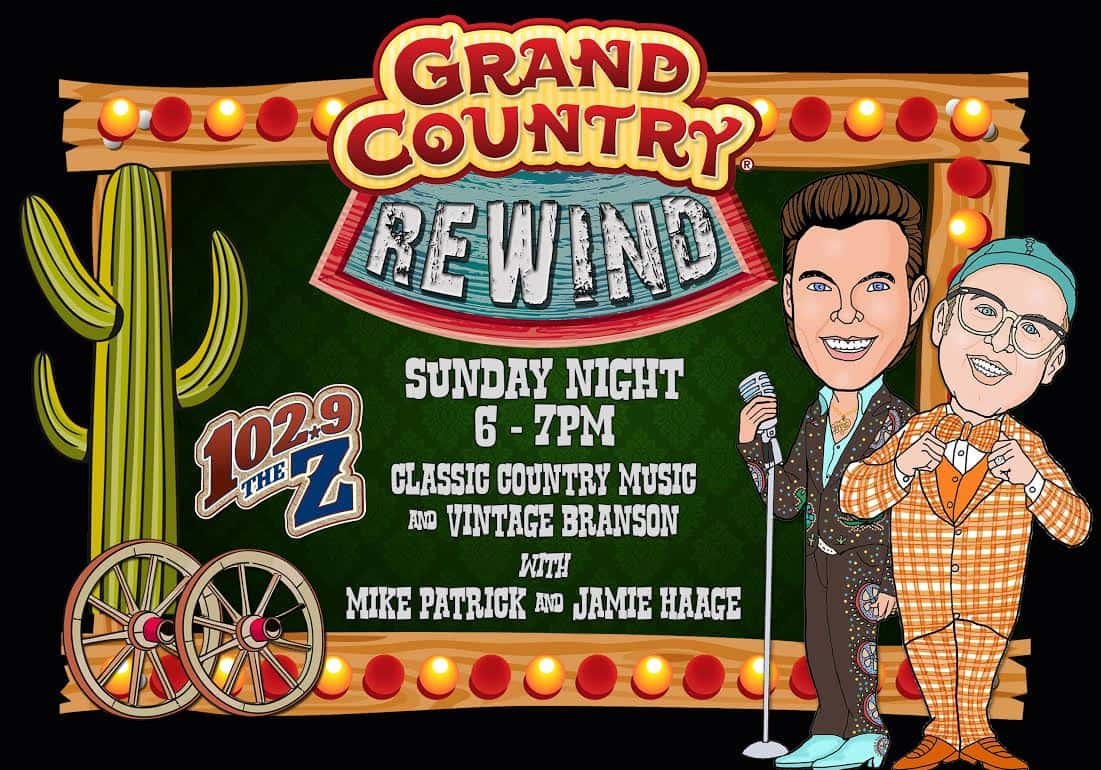 Mike Patrick and Jamie Haage have an exciting new opportunity to tell you about.
Sunday evening's, we will be hosting a new radio show called, "Grand Country Rewind". This one-hour will feature the music of your favorite Country Legends from the 1960's, '70's, '80's, and early '90's. We will share some background of the songs along with some colorful information on the artists.
Another exciting weekly feature will be a song from one of the first 10 shows in Branson. (Baldknobbers, Presleys, Plummer Family, Foggy River Boys, Bob-O-Links, The Collin's Family, Ozark Country Jubilee, Wilkinson Brothers, Starlite Theatre, Lowe Sisters).
Everybody thinks we're crazy for taking on one more thing…. and we are! However, this is going to be fun.
So if you miss good old Country Music on the radio… Tune into 102.9FM – The Z on Sunday nights at 6pm. Branson Country USA will follow at 7pm. You can stream the broadcast at www.1029thez.com.